Car Accident Lawyer Henderson, NV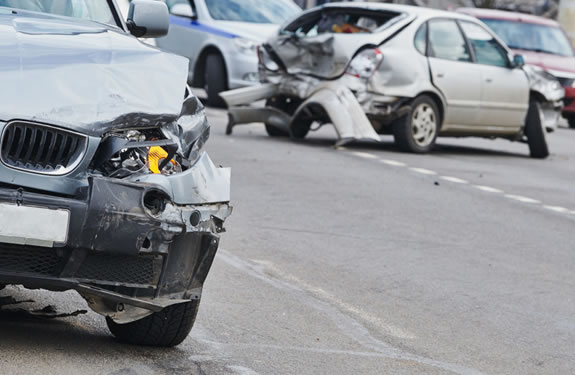 Every driver has a duty to follow the rules of the road and to drive in a manner to avoid colliding with another vehicle or pedestrian. Unfortunately, in spite of our best effort's accidents happen. In the event that you are injured while driving your vehicle, the law permits you to seek recovery for your injuries, pain, and suffering, lost wages, scarring, disfigurement, medical expenses, incidental and consequential damages.
Your claims for damages may be affected by automobile coverages available to the parties, the extent of injuries claimed, delays in treatment and disputes regarding liability. Motor Vehicle Accident Injury Attorney Las Vegas and Henderson NV
It is not uncommon for someone to feel "fine" at the time of the collision but later develop muscle tension, headaches, muscle spasm, numbness, tingling that they assume will go away. These are signs of injury following a collision and should be addressed immediately to avoid long-term adverse medical effects. Insurance companies are experts in denying claims and minimizing injuries following an accident.
Don't attempt to negotiate with them directly, you need an injury lawyer now. Let the attorneys at Marshall Injury Law help you navigate the dangerous waters of an automobile claim and help you down the road to recovery.