Uber & Lyft Rideshare Lawyer
Las Vegas & Henderson, NV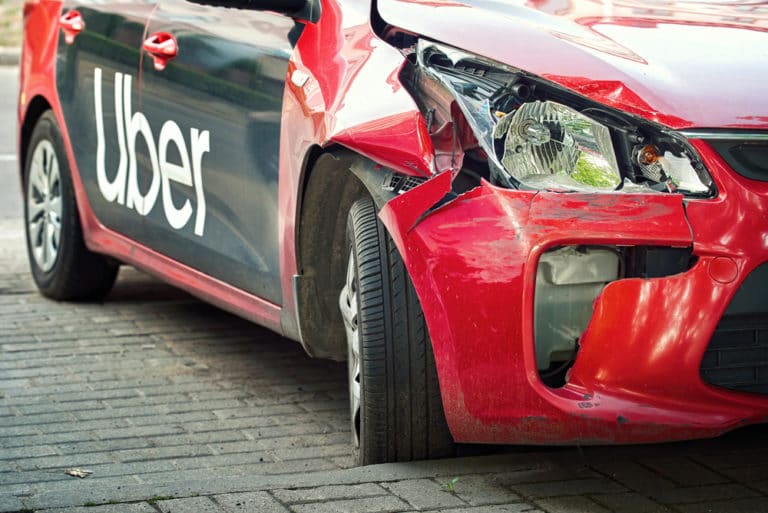 In the past decade, Uber and Lyft have grown into the two largest ridesharing companies in Las Vegas and across the United States. Currently, Uber and Lyft have over 5,000 registerd drivers in Las Vegas, making it one of the most popular forms of transportation and is expected to keep growing.
Unfortunately, the increase of rideshare vehicles on the busy streets of Las Vegas has led to an increase in accidents. Uber and Lyft accident claims can be challenging, and it's important to have an experienced personal injury lawyer on your side. If you were injured by and Uber or Lyft driver, or if you sustained an injury while working as an Uber or Lyft driver, call the trusted Uber accident lawyers at Marshall Injury Law.
What Are the Causes of Las Vegas Uber & Lyft Accidents?
Uber and Lyft accidents occur on the busy streets of Las Vegas and Henderson every day. The most common causes of rideshare accidents in Las Vegas and Henderson include:
Distracted driving
Speeding
Unsafe lane changes
Aggressive or reckless driving
Driving under the influence of drugs or alcohol
Vehicle defects
Fatigued driving
Failure to yield
Traffic violations
How Do I Get Compensated After a Rideshare Accident?
After an Uber or Lyft accident, multiple parties can be liable for damages. Rideshare drivers are required to have personal car insurance, as well as Uber or Lyft insurance. Determining who is responsible for damages depends on the status of the rideshare driver on the app at the time of the crash. If the Uber or Lyft driver's app is turned on and driver has accepted a ride or ride is in progress, up to $1 million dollars in insurance can be made available to you under varying circumstances. This policy covers injuries or damages to all drivers and passengers that are injured in the accident whether the rideshare or another driver caused the accident. It also provides coverage if an uninsured motorist causes the accident. You will still use the driver and their insurance policy as your main source of compensation, but rideshare insurance policy will be available if your damages exceed this amount or in the event an uninsured driver caused the collision.
If you or a loved one has been injured in a Las Vegas or Henderson Uber or Lyft rideshare accident, you'll want an experienced personal injury lawyer on your side. Call Marshall Injury Law today for a FREE case evaluation. Our team of Uber accident lawyers are ready to help you get the best result possible for your accident case.