Truck Accident Attorney - Henderson NV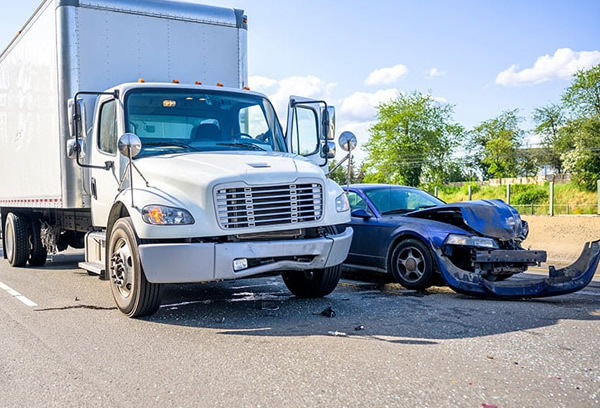 Semi-trucks employ some of the most complicated and intricate insurance coverage plans of any motor vehicle on the road. In many cases, coverages are purchased for the truck driver and the truck itself. Often the truck driver is an independent contractor and not an employee of the company for which he or she is transporting freight.
Determining the policy coverage for a semi-truck is a crucial step in any semi-truck related accident. Injuries from a big-rig, semi-truck or tractor-trailer incident oftentimes result in more serious and long-lasting injuries to the injured party.
The injuries may include loss of limb, loss of time from work, substantial medical expenses and a road to recovery that may not return them to the way they were prior to the collision. Experts may be necessary to discuss the long-lasting and lifetime effects of your injuries.
Understanding the type of insurance coverages available at the beginning of a claim is critical in obtaining adequate compensation. If you have been injured due to the negligence of a big-rig, you need an injury lawyer now. Immediately contact the attorneys at Marshall Injury Law. The initial consultation is free!