Pedestrian Accident Lawyer - Las Vegas & Henderson, NV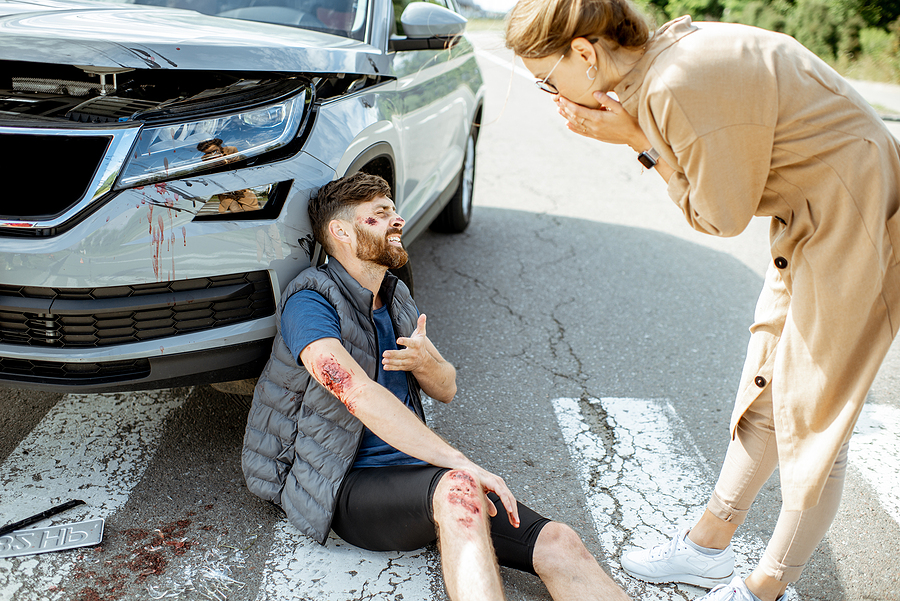 Walking is a popular way to get around in many parts of the Las Vegas valley. Many people elect to skip public transportation buses and subways and walk to their destination. Pedestrians everywhere are entitled to safe sidewalks and roadways, but with some areas of Las Vegas having very congested roads, pedestrian accidents will occur.
How Can Marshall Injury Law Help You After a Pedestrian Accident?
Since there is little or no protection, when an accident occurs, pedestrians tend to suffer more severe injuries. In many cases injuries can require surgery, physical therapy, and life-long treatments. As with most accidents, insurance companies are often very difficult to work with and will try to reduce the value of your claim. They also may move to deny your injury case entirely. You should not have to pay for another person's negligence. When you hire a trusted pedestrian accident lawyer at Marshall Injury Law, you can be assured we will thoroughly investigate all aspects of your claim to fully assess who is at fault, and what damages can be recovered. If we are unable to negotiate a fair settlement with the insurance companies, then we will take your case to trial.
What are the Main Causes of Las Vegas Pedestrian Accidents?
According to the accident statistics, pedestrians hit by a motor vehicle are 10 times more likely to be severly injured than a motor vehicle occupant in the event of a crash. Some of the causes of pedestrian accidents include:
Failure to Yield Right of Way to Pedestrians.
Distracted Driving
Aggressive Driving
Backing up Unsafely
Unsafe or Illegal Turns at Intersections
Driving Under the Influence
Road Hazards
Damages to Recover After a Pedestrian Accident
Our team of successful personal injury attorneys in Las Vegas will help you recover all damages you are entitled to after a pedestrian accident. This could include:
Medical costs
Lost wages
Pain and suffering
Loss of future earnings
Disability, and more
Marshall Injury Law is dedicated to getting you the financial compensation you deserve. After a pedestrian accident, call the pedestrian accident lawyers Las Vegas trusts. We are available 24/7 to review your case for FREE, answer any questions you may have, and help you file a personal injury claim.