Motorcycle Accident Lawyer Las Vegas & Henderson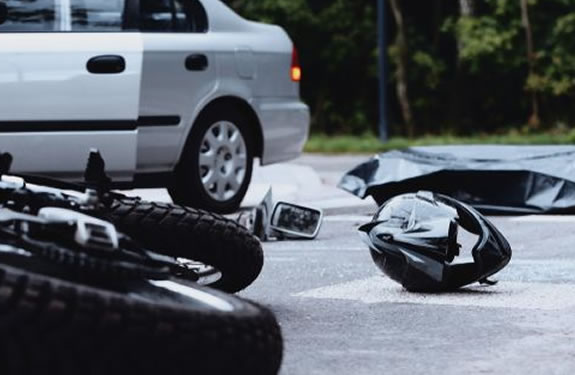 Every year thousands of motorcyclists are subjected to motorcycle accidents. Often motorcyclists aren't noticed by others on the highways or city streets. It is critical as motorcyclists to exercise a higher degree of attention to the automobiles around you as you travel. However, even the most careful motorcyclist can be involved in an accident.
Fault for an accident involving motorcyclists isn't always determined by whether the motorcycle made contact with another vehicle.
It is imperative that you seek immediate counsel from an attorney familiar with motorcycle laws following an accident to understand your rights to recovery.
As the laws concerning motorcycle accidents vary, you cannot speak with the adverse insurance company, you need an injury lawyer now. Please call the attorneys at Marshall Injury Law.