How do Las Vegas dog bite lawyers pursue a claim?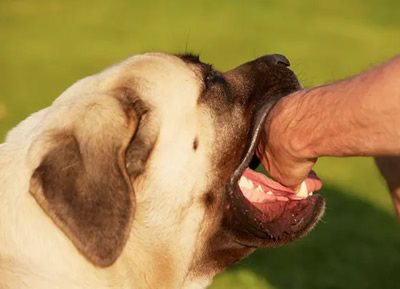 There are three main steps an experienced dog bite lawyer in Las Vegas will pursue to win maximum compensation for a victim:
Investigate the case after determining the at-fault party, and gathering evidence that demonstrates their negligence. In the case of a dog bite, the negligent party would be the owner of the dog that bit the defendant.
Negotiate with the at-fault party (the dog owner) or their insurance company in order to achieve a favorable resolution without the need for a trial.
If negotiations fail with the at-fault party (the insurance company representing the dog's owner) litigation will proceed all the way to trial where a jury will be persuaded to award the largest verdict allowable under Nevada law.
In Las Vegas, you have two years to file a suit for damages resulting from a dog bite injury. This clock starts from the moment when the attack occurred.
Should you not file a suit before this, you would lose your right to sue for damages that occurred as a result of the dog bite injury. This makes it important to contact a Las Vegas dog bite lawyer as soon as possible.
---
What evidence is used in a dog bite injury case?
Dog bite attorneys will need a strong body of evidence to prove negligence in your case. Dog bite liability will fall to the owner of the dog that bit you, so collecting information will help your attorney gather evidence.
In a dog bite injury case, the evidence that is typically used includes eyewitness testimony, photographs of the injury, and medical records documenting the injury and treatment. It may also be helpful to have evidence of the dog's history of aggressive behavior, as well as any relevant laws or regulations regarding the ownership of the dog. Additionally, the victim's account of the incident and the circumstances leading up to it can also be important evidence in dog bite cases.
If you have been injured as a result of an animal attack, it is crucial you obtain the animal owner's contact information along with their homeowner's insurance policy or renter's insurance policy. Photographs are also very helpful when documenting your case. Often, dog bites leave permanent scars. Taking photographs of the healing process of those scars can help document your pain and suffering when sending over demand to the insurance company.
When you're involved in a dog bite incident, you need the trusted attorney with over 15 years experience. Dog bite injuries can seriously impact your life resulting in expensive medical bills.
Our dog bite attorneys get results. When you're hurt by an animal attack, we're here to make sure that you get the compensation you deserve.
---
How Common Are Dog Bites in Las Vegas?
Between 2003 and 2009, almost 7000 animal attacks took place in Clark County. The largest number of attacks occurred in Las Vegas with an estimated 1000 animal attacks per year, and nearly 7 per day in Clark County.
This may seem like an alarming statistic, but dog bite incidents have declined year over year. Some of this decline is due to fewer dangerous breeds being bred for aesthetic reasons, other factors include a growing awareness of the predisposition of certain dog breeds and a growing trend of people choosing to practice responsible dog ownership.
---
Nevada law regarding dog bite cases in Las Vegas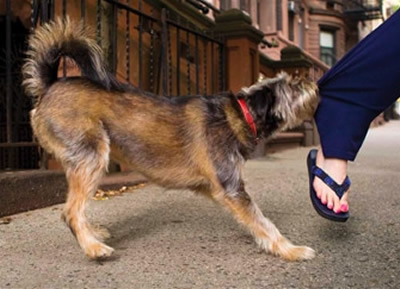 Nevada does not have a "one bite" rule or a dog bite statute. This means that a dog's owner is not liable if the dog has never attacked a person before. However, in Las Vegas, legislators passed a canine responsible owner statute that gives victims of non-dangerous dog bites a chance to hold dog owners financially liable.
Under Nevada dog bite municipal law there are classifications for dogs that have acted without provocation and injured someone:
"Dangerous Dog" if: Without provocation, on two separate occasions within 18 months, it behaved menacingly, to a degree that would lead a reasonable person to defend themselves against substantial bodily harm, when the dog was off the premises of its owner or keeper; or not confined in a cage, pen or vehicle. - N. R. S. 202.500
"Vicious Dog" if: Without being provoked, it killed or inflicted substantial bodily harm upon a human being; or after its owner or keeper had been notified by a law enforcement agency that the dog is dangerous, the dog continued the behavior defined as a "Dangerous Dog". - N. R. S. 202.500
A dog may not be found dangerous or vicious:
Based solely on the breed of the dog; or because of a defensive act against a person who was committing or attempting to commit a crime or who provoked the dog. - N. R. S. 202.500
A person who knowingly:
Owns or keeps a vicious dog, for more than 7 days after the person has actual notice that the dog is vicious; or transfers ownership of a vicious dog after the person has actual notice that the dog is vicious, is guilty of a misdemeanor. - N. R. S. 202.500
If substantial bodily harm results from an attack by a dog known to be vicious, its owner or keeper is guilty of a category D felony and shall be punished as provided in NRS 193.130. In lieu of, or in addition to, a penalty provided in this subsection, the judge may order the vicious dog to be humanely destroyed. - N. R. S. 202.500
Credits: Added by C&P (1911), § 176. NRS amended by Laws 1967, p. 488; Laws 1993, p. 2887; Laws 1995, p. 1209; Laws 2013, c. 121, § 1.
---
What does it mean?
Should the dog owner be negligent in handling their pet and not take reasonable precaution under the circumstances, there is grounds for a lawsuit if a dog bite occurred. If the dog has previously bitten someone, and the owner knew, then there is reasonable grounds to prove the dog owner's negligence for not taking the right precautions based on the dog's behavior.
A dog cannot be classified as dangerous for simply being a certain breed ie. Pit bulls, Belgian Malinois, or German Shepherds. An aggressive dog must be defined by it's actions.
It is important to note if the animal was provoked or tormented by someone, these instances do not apply and the dog's owner might not be at-fault for the attack and therefor not be subject to a dog bite lawsuit.
Furthermore: according to City of Las Vegas municipal code 7.24.020, "Any person, including the owner of an animal, who has knowledge that the animal has bitten a human being has a duty to promptly report the same to the Health Officer or the Animal Control Officer and to provide all pertinent information requested by them."
Often times when you present to a hospital for emergency medical treatment in regards to an animal attack, the Animal Control Department will respond. They will have to record the bite and obtain proof of rabies vaccination on the animal per the regulations of the Center for Disease Control (CDC).
---
What about puppies?
Most states require that a dog must be at least eight weeks old before it is considered a threat to others.
According to the American Veterinary Medical Association, this age requirement is because young dogs are still developing and may not be able to control their aggressive tendencies.
So worry not, puppies cannot be held liable in a dog bite claim.
---
Does Medical Treatment from a Dog Bite Cost a Lot?
This question can be difficult to answer, but thanks to a recent study done by The Agency for Healthcare Research and Quality we have some answers. They concluded the following substantial impact that dog bites can have on an injured victim:
In 2008, about 316,200 ED visits involved dog bites, a rate of 103.9 visits per 100,000 population. Approximately 9,500 hospital stays involved a dog bite, a rate of 3.1 stays per 100,000 population.
Males were seen in the ED at a higher rate for dog bites (110.4 per 100,000) than were females (97.8 per 100,000), while there were no gender differences in dog bite-related hospital stays.
The average cost of a dog bite-related hospital stay was $18,200, approximately 50 percent higher than the average injury-related hospital stay.
There were 4 times as many dog bite-related ED visits and 3 times as many hospital stays in rural areas than in urban areas.
Common principal diagnoses for dog bite-related hospitalizations included skin and subcutaneous tissue infections; open wounds of extremities; open wounds of head, neck, and trunk; and broken bones on the upper limbs
The highest rates of dog bite-related ED visits were for children under 10 years old—199.3 visits per 100,000 for 5–9 year olds and 175.0 per 100,000 for children under 5. Those 85 years and older had the lowest rate of ED visits (44.9 visits per 100,000 population).
For the full study you can visit The Agency for Healthcare Research and Quality for a full statistical breakdown of their study "Emergency Department Visits and Inpatient Stays Involving Dog Bites, 2008".
---
Who is held liable in a Nevada dog bite case?
The at-fault dog owner is liable for the injury if the dog was deemed dangerous or vicious. Specifically, their renter's policy or homeowner's policy. A claim will be open with their policy for compensation for your damages. If there is no policy in force, you can go after the owner personally.
Common forms of negligence in relation to a dog bite can include; failure to adhere to the applicable leash law in the state of Nevada, and . All dog owners should be informed of state law when it comes to ownership.
The dog owner is also responsible for any costs resulting from the dog bite injuries such as medical bills, lost wages, scarring, and pain and suffering. These costs are extracted from the owner's insurance company through a personal injury lawsuit.
In most cases, a dog bite victim will sue the dog's owner through their homeowner's insurance or renter's insurance and not the owner themselves.
---
Contacting the dog's owner
Many victims who have been bitten by a dog have a difficult time contacting the dog's owner. This is especially true if the dog's owner lives in a different city, state or country than the victim. Contacting an owner can also be morally complex, as many of us do not want to see any animal face severe consequences.
My experience as a Las Vegas dog bite lawyer can help you locate the owner responsible of the dog, and we can also help you navigate the legal process of contacting the dog's owner.
---
Bitten by a dog in Las Vegas? Call us for help…
Nevada dog bite claims can be tricky to navigate. If you were bitten by a dog, you should only contact experienced dog bite lawyers in Las Vegas due to the complexity of these cases.
Eric L. Marshall has won countless cases as dog bite lawyer in Las Vegas and can help you recover injury compensation and justice.
If given proper legal counsel, your case may be eligible to recover compensation from the dog owners insurance company. Call us or fill out the online form to get in touch with us today!