This July & August We Celebrate "The Dog Days Of Summer".
You send us a picture of your furry friend riding along with you this summer and we'll keep you both riding with
$150 FREE GAS Card!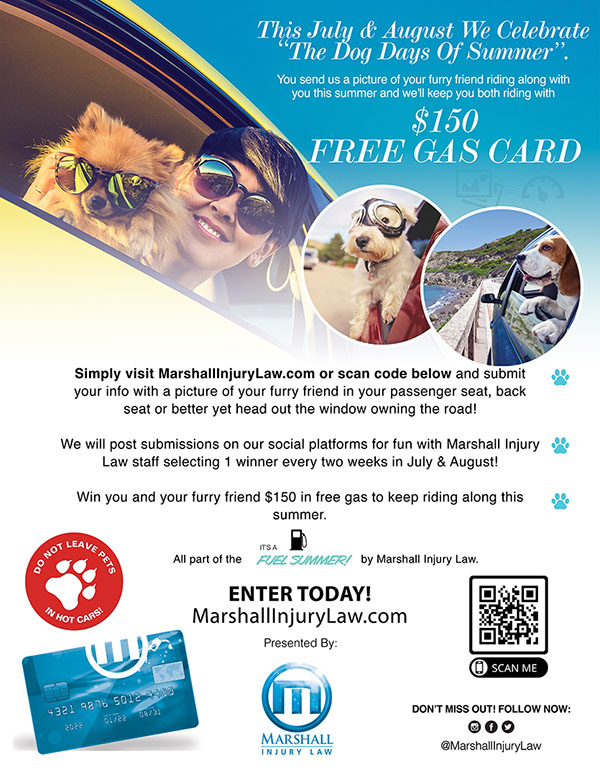 Simply enter your info, pet's name and submit picture bellow of your furry friend in your passenger seat, back seat or better yet head out the window owning the road!
We will post submissions on our social platforms for fun with Marshall Injury Law staff will selecting 1 winner every two weeks in July & August!
Win you and your furry friend $150 in free gas to keep riding along this summer.
All part of the

by Marshall Injury Law.
THIS CONTEST HAS ENDED.
For any questions please email:
Andy@MarshallInjuryLaw.com